Homeland Landscapes is based in the Oakridge community of Vancouver. Our dedicated team of landscape professionals blend exceptional client care, with detailed-focused craftsmanship, to deliver a quality product and service for each and every client.
We collaborate with Homeowners, Home builders, Stratas and Designers on landscaping projects of all sizes.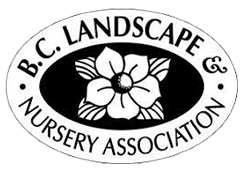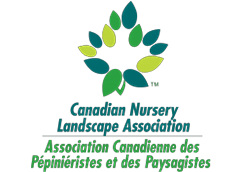 I found Luke to be very professional, he went out of his way to help me understand the process and helped me find other trades to do other parts of my renovations. Over all if your looking to have your yard re-done he is your man. I am more then happy with the brick work and absolutely love the beautiful green grass he gave me. Thank you Luke
Tory Feuer


April 29, 2021
I was so fortunate to come across Luke at homeland landscape. Luke phoned me and spoke to me about what I was hoping for my project and how he would be able to help. He promptly came over for a quote and was able to work with our budget. Luke has a professional eye for landscaping and beautiful finishing touches. Although a few bumps along the way Luke had great communication and was able to be creative in fixing them. Thanks again I would definitely use Luke in the future.
Carly Watson


August 29, 2021
We would definitely recommend Luke and his team to anyone looking to have landscaping done to their home. They all took pride and payed attention to even the smallest details in all aspects of the project.
Luke was very attentive to the work being done throughout the project. He and his crew showed that customer satisfaction is their first priority by doing the job the right way.
Luke listened to what we had envisioned, provided options and suggestions but never pressured us into making hasty decisions. He was patient and he made sure that we were comfortable with our decisions. Half way through the project after we saw some of the results of his suggestions, we knew that his option would give us a result that we would be happy with.
The crew cleaned up the area at the end of each day. When the project was finished the work site was completely cleaned, including the removal of construction material.
We are very pleased with the results and now have a functional pathway to our courtyard.
Dimo Panagiotakos


August 29, 2021
It is with pleasure that we meet with you, to discuss your landscaping needs, wants and ideas. We provide the benefit of our knowledge and experience, at no cost.
Together, we explore the landscape's potential, along with various material suggestions, and cost efficiencies, to get you on the way, to your dream outdoor space.
After the consultation session, Homeland will provide you with a detailed estimate, that aligns with your vision. We collaborate with professional artists, who produce 2D/3D drawings, for fully comprehensive landscape projects.
Our skilled and dedicated crew creates your home landscape, to the highest standard.
We commit to making this experience, engaging, enjoyable and informative, through each stage of the installation.
Maintenance is key to the ongoing success of all landscaping projects. We suggest the Homeland maintenance program.